Dates: Nov 10-11, 2018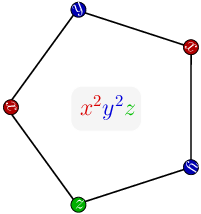 Contribute a talk! Email your abstract to Russ Woodroofe.
Organizers:
With partial support from:
the University of Mississippi College of Liberal Arts and the University of Mississippi Department of Mathematics. Additional support from the University of Primorska.
Travel funding:
Some travel funding is available, with preference given to graduate students and to faculty without institutional funds. Please fill in our Request for support form. (Preference given to requests received before Oct 1.)
Location:
All talks are to be held in 210 Hume Hall, on the campus of the University of Mississippi, in Oxford MS.
See location on Google Maps.

No parking permit is required on the weekend, and the nearby lots should have plenty of spaces.
Child or other family care can be arranged. Please contact Laura Sheppardson if you would like assistance.
Local information:
linked here
.
Participants and abstracts:
linked here
.
We still have room for additional participants and/or talks.
The exact schedule is not yet determined, but we expect to go from mid-morning until late afternoon on Saturday; and from earlier morning until around noon on Sunday. Talks will be about 25 minutes. You can see our schedule from 2017 on the 2017 conference webpage.
Last modified October 15, 2018